Merino Wool No Show Socks 8-Pack
$120
$108
10% Pack Savings!
Made with the finest renewable, biodegradable Australian Merino Wool, this product is soft, machine-washable and an excellent thermoregulator for all seasons.
The lightweight fabric blend (Merino Wool, Nylon) and cut maximizes comfort & breathability. These socks are the perfect union of fashion and function.
Soft and Breathable
These socks have the same great ONDO no slip in soft and breathable Merino Wool!
- David B., Verified Customer
More reviews
Size

Have an ONDO sizing question? The following instructions will help you choose.
If you are in between sizes, we recommend sizing down.
If you have wide feet and are on the upper range of a size, we recommend sizing up.
If you have any other sizing questions, please email us at hello@ondo.com.
 Care
Manufacturing
Designed in
New York
, carefully developed and tested in
South Korea
,
and ethically manufactured in
Vietnam
.
Our ONDOs ship from our warehouse in Pittston, Pennsylvania. 
Fabric
69% Woolmark Certified Merino Wool, 27% Nylon
, 4% Spandex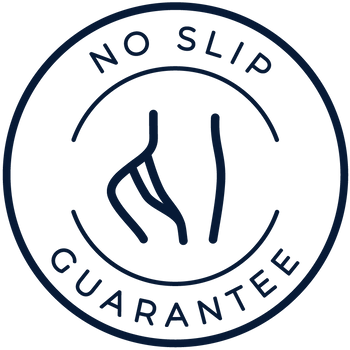 If our socks fall off while you're walking in your shoes,
we'll give you your money back.
Seriously.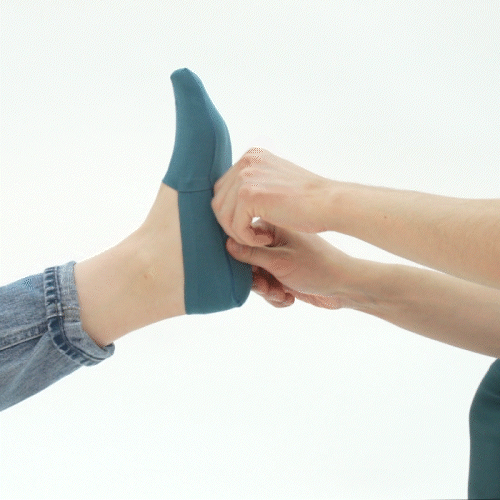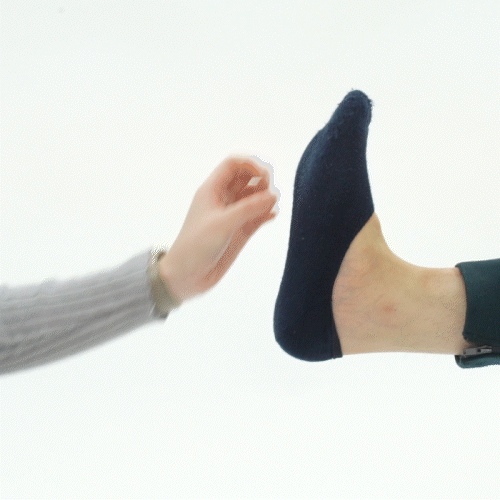 If our socks fall off while you're walking in your shoes,
we'll give you your money back.
Seriously.

Merino Wool
Our extremely soft Woolmark Certified Merino Wool sourced from Australia using sustainable farming practices is machine-washable. Its chemical structure enables the fabric to absorb and lock away odor-causing bacteria, only releasing them upon washing.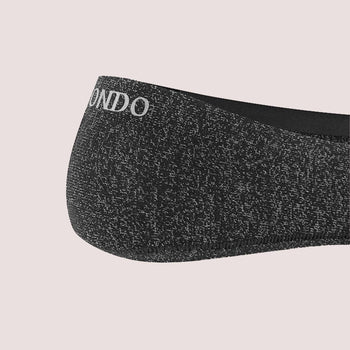 No Slip
Our specially designed and patented silicone feature keeps your sock in place and your feet in comfort. Comes with a No Slip Guarantee.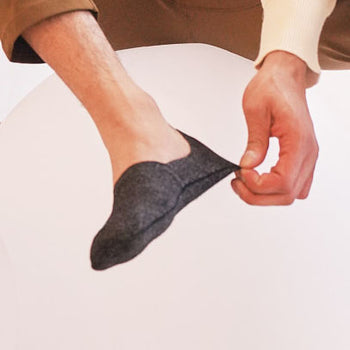 Double-layered toe
Our double layered toe offers extra protection to extend the life of your socks and help minimize annoying toe holes.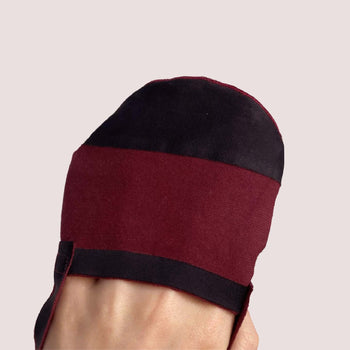 No Show
Invisible beneath your shoes. So style really can be from head to toe. Perfect for tennis athletic shoes, boots and more. Our tech-fabric keeps your body at a comfortable temperature in any weather condition for the stylish no-show look.